Introduction
AERO-SPORT's aim is to promote and develop general aviation. In addition to pilot training, AERO-SPORT arranges excursions, trips and Training courses for its members. AERO-SPORT participates regularly in international air meetings and air rally competitions.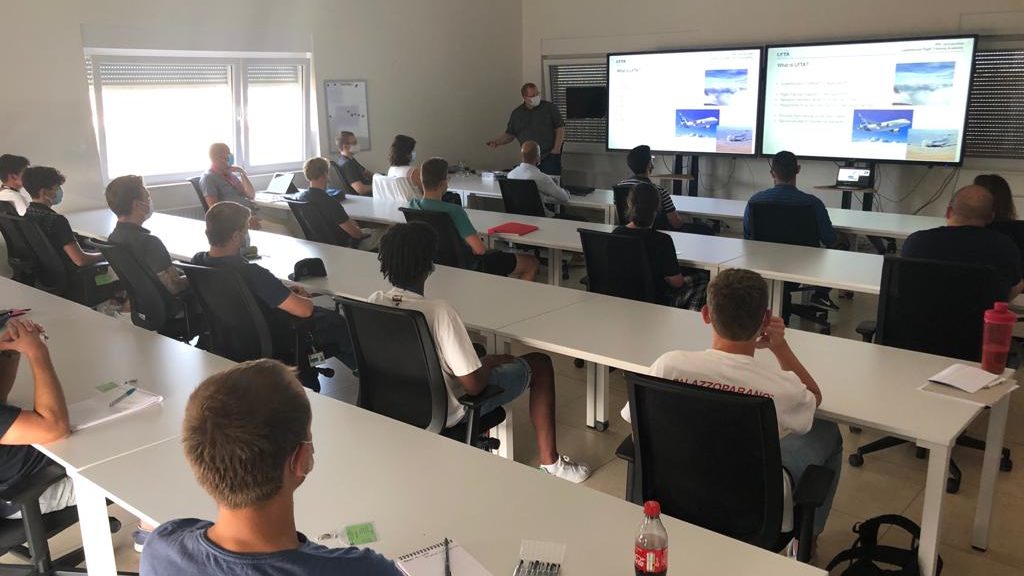 AERO-SPORT's own Approved Training Organisation (ATO), Luxembourg Flight Training Academy asbl (LFTA), offers you Private Pilot Licence Training (PPL(A)) to EASA Standards. LFTA also provides the full range of Flight Crew Licensing Training, including instrument rating courses (IR), Multi-Engine Rating (MEP) as well as training courses for Commercial (CPL) and Air Transport Pilot Licenses (ATPL). The very high success rate of our pilot students in examinations for the pilot's license and further qualifications demonstrates the professional approach to pilot training adopted by AERO-SPORT and LFTA.
Requirements for the PPL(A) Licence
You must be at least 16 years of age (Minors need to present written parental authorization).
You must satisfy the conditions regarding medical fitness laid down under aeronautical regulations.
You must bring a recent photo.
AERO-SPORT prepares you for the theoretical and practical examinations which you have to take to obtain a private pilot's license (PPL(A)). This internationally valid license allows you to pilot any single-engine airplane throughout the world.
If you want to start, contact the AERO-SPORT office for our documentation, which contains additional useful hints and present rates and conditions. To follow the training, first you must see a medical examiner approved in Luxembourg and you must become an AERO-SPORT club-member.
Theoretical Knowledge Training
The theoretical knowledge courses cover:
Air law
Principles of flight
Flight performance and planning
Operational procedures
Human performance
Communications
Meteorology
Navigation
Aircraft general Knowledge
You can learn the theoretical knowledge at your own pace with our distance learning program, or you attend the courses at the Aero-Sport Club House. This course consists of around 60 sessions of 2.5 hours each. The courses are in English. After completing this training successfully, candidates must pass a theoretical exam based on multiple choice questions at the Directorate of Civil Aviation.
Alternatively, a distance learning theoretical knowledge course that can be started at any time, is also available. Please enquire.
Practical training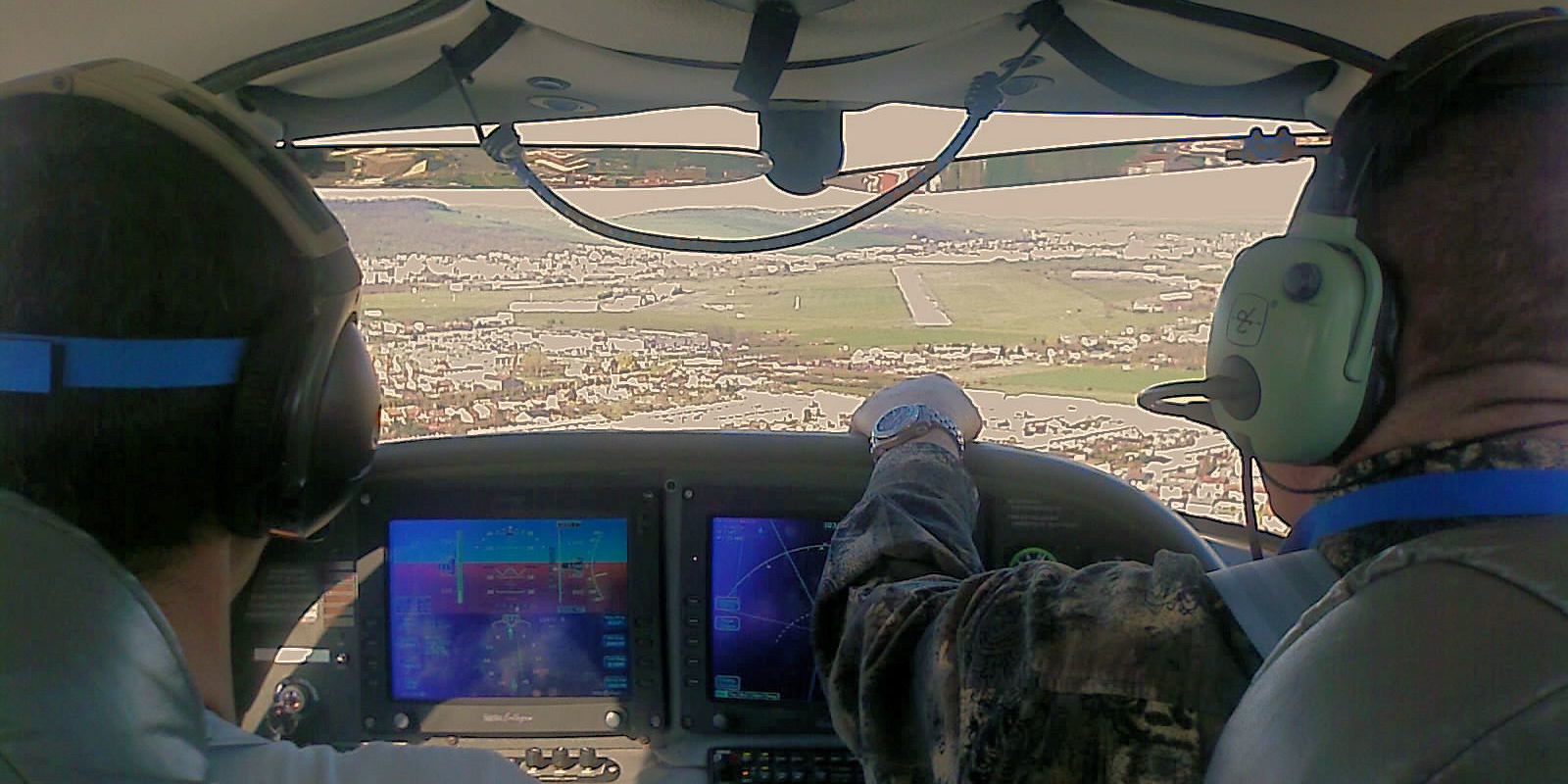 Practical training which may start in parallel with the theoretical course must include a minimum of 45 hours flying time, divided into 2 separate phases :
You will get acquainted with the aircraft, climb, descend, turn, take off and land. Your instructor teaches you how to react correctly during the flights you carry out with him on board. Once you are able to take full control of the aircraft, you will make your first solo flight around the Airport.
You train and complete your skills in take-offs and landings flying around the area of the airport, either alone or with your instructor on board. You also learn how to prepare and make flights to other airports located abroad and you familiarize yourself with radiotelephony in English. Once you have completed this phase, your instructor enters you for the practical flying examination to obtain your private pilots license.
In total, the theoretical and practical training concludes with a theoretical examination and a practical examination. During the training you will also need to pass the ICAO English language proficiency examination.
How much does it cost?
Obtaining a private pilot's license costs around EUR 13500. A down payment for admission, membership and course material is required. Flight hours and flight training are paid into a pilot's account which must show a positive balance at any time.
The cost for the theory course include all course material like instruction manuals, navigation calculator, logbook, aeronautical charts etc.
Onward Training
Through Aéro-Sport's Luxembourg Flight Training Academy (LFTA), the full cycle of a complete professional pilot training can follow the initial PPL instructions. LFTA asbl is an approved Training Organisation (ATO) for a large range of Flight Crew Licensing Courses including instrument rating (IR(A), multi-engine rating (MEP), commercial (CPL) and Air Transport Pilot (ATPL).
For more information, contact our Club Office.
Become an Aéro-Sport member! For more information, contact our Club Office.
xnxx
,
xvideos
,
xvideos
,
hentai
,
porn
,
xnxx
,
sex việt
,
Phim sex
,
tiktok download
,
mp3 download
,
download tiktok
,
Legitimately Meaning
,
save tiktok
,
MY FREE MP3
,
porno
,